Blissy Silk Pillowcases are handmade and crafted from high quality 22-Momme 100% Pure Mulberry Silk.  We have spent countless hours prototyping, testing and using our products to ensure the highest quality and durability.  
A completely natural and hypoallergenic silk pillowcase designed by our team of experts that does wonders for your hair, skin and overall health while you sleep, what could be better?
Customer Reviews
Write a Review
Ask a Question
02/20/2020
Marilyn S.
Canada
Blissy Queen Pillowcases
EXCELLENT!!! I've tried 4 Brands of Silk pillowcases...BLISSY is by far my favourite and I will only buy Blissy now. The texture and quality is superior.
02/18/2020
Jan L.
United States
Blissful sleep~
The first night on the Blissy pillowcase, it felt so different than cotton that I was not sure if I liked it or not? But I woke up and felt good. Second night, I was loving the silky fabric as my hand slid underneath the pillow. Third night, I was hooked! Love my silk pillowcase so much that I bought 2 more and Gave to my daughters for Christmas.
02/15/2020
Dail B.
United States
Blissey pillowcase
I breathe easier at night, not stuffed up. Truly a great find. Thank you.
02/15/2020
Tina S.
United States
Absolutely love these life changing pillowcases
I'm not normally influenced by high ratings. But I went ahead and tried this pillowcase! I was so blown away by the quality and the way I slept. My skin is soft my hair doesn't tangle like it used. I am a believer. So much I have bought 10 pillowcase and counting! I have given a few as gifts but most have stayed with me! I find it harder and harder to let them go! All my beds have these beauties in them!
02/10/2020
JUDITH E.
Canada
My Blissful Sleep Blissy Pillowcase:)
I originally bought one for my daughter for Christmas. I find them pricey so I did not get one for me. However, after she told me how much she enjoys it, I splurged and got one for me! I love it! Will never travel without it!
02/10/2020
Katherine B.
United States
Pillowcase
This item is fabulous it was a little pricey but all my goodness I wake up and my hair is great my face is wonderful I have severe dry eye where I've been hospitalized and sleeping on the Bliss I has completely help my eyes has helped because I'm legally blind I only have one eye and it's made it less dry it's not dunkey when I wake up in the morning I just wish I had to pillow cases because I have to watch this 1 so often so I'm trying to save because they are a little pricey but I will keep investing to get more it is the best thing I've ever had it has helped my health and a great sleep it's everything you said it would be and more
02/09/2020
ADAIR A.
United States
Bliss is Sleeping on a Blissy
Love it. Hair stays calm and I am 80 and have the face of a 60 year old.
MC
02/09/2020
Marie C.
United States
Perfect cure
My hairs been falling out, so I started using the Blissy Pillowcase & along w/my new hair care system I've seen an amazing difference! My hairs not falling out near as much, my skin is in better shape. I feel prettier in the morning like Well-rested & Fresh. Get these Blissy pillowcases & get your Beauty on in every way! No kidding, do yourself a favor, do it now...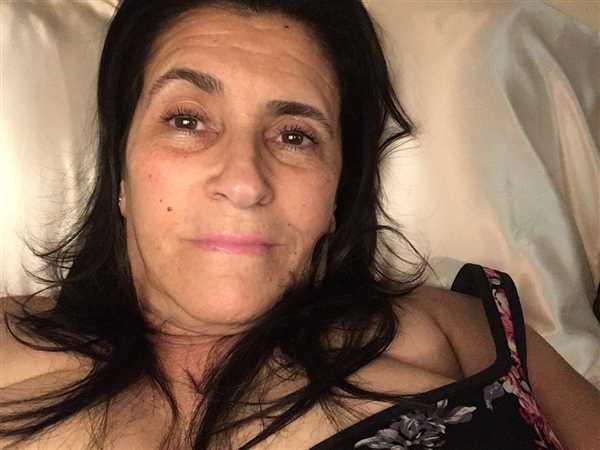 02/09/2020
Kathie C.
United States
I really do sleep better!
I have been using this pillow case for several months now. My worst problem interrupting my sleep was a repeated buildup of dried nasal secretions due to allergies from dust mites that I would have to awaken to clear away so that I could go back to sleep. I have been enjoying many uninterrupted nights of sleep since using my Blissy pillowcase. I have suffered with allergies from dust mites for years, and now my eyes and nose are so much healthier. I do appreciate the relief - and guess what, no side affects like pills can give! Thank you Blissy!
02/08/2020
Carol L.
Canada
The Bliss of Blissy.
I have been searching for a silk pillowcase for a long time. This is the best discovery I have come across. So comfortable and relaxing I have trouble getting out of bed. I wouldn't be without it and the rest of my family enjoying it as well. Thank you